Mirror Heaters

Keep your bathroom mirror from misting up!
Never have a foggy or misted up mirror again!
Room Layout and Installation
The power unit is not required with 230V models.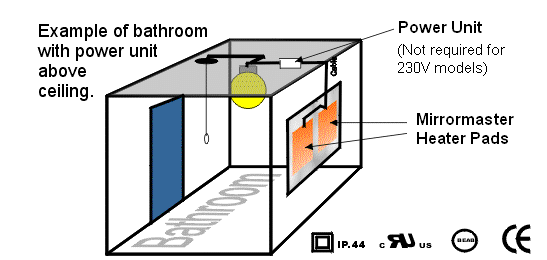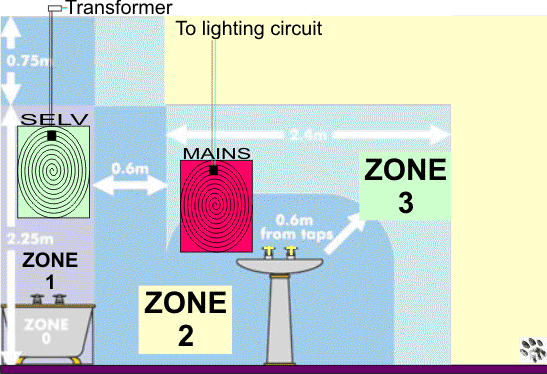 Quick Advice
If the mirror is located above the bath or within the shower cubicle, but above the top of the bath / maximum water level (assuming the overflow is blocked) then you must use a mirror heater pad from the SELV range with the transformer located outside the zone 1 / 0 area. If the mirror is located in zones 2 / 3, but away from zone 0/1 then you can use any of the Mirrormaster range of mirror demisters to keep your mirror free of fog / mist. All our heated mirror pads are IP44 or better. Always seek the advice of a qualified electrician consulting the latest edition of the I.E.E. regulations.
Positioning of Pads
The pads should be placed centrally and evenly spaced if using more than one.
The pads must not overlap.